Articles
Three-lines Energy monitor up to 2000A (up to 1.4MW)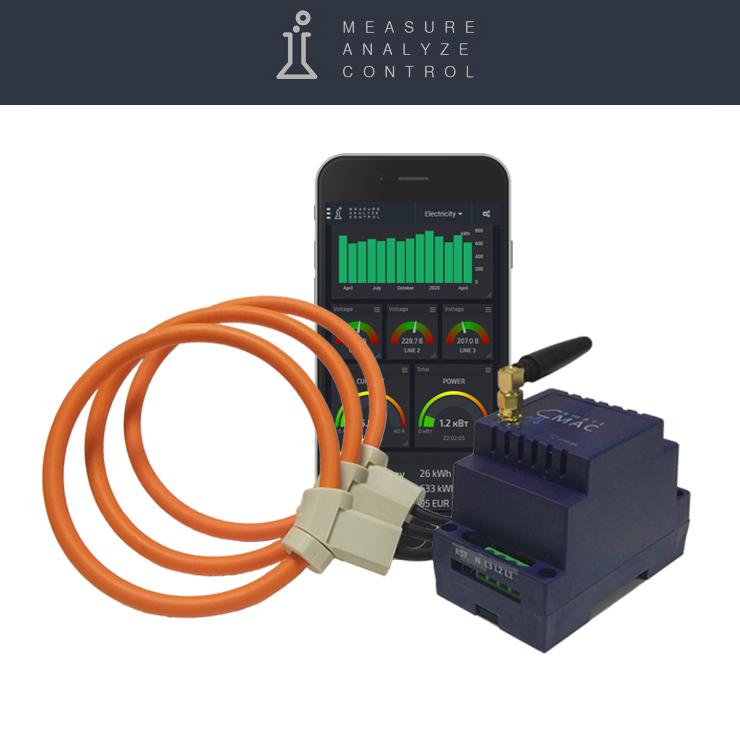 For medium and large businesses.
For measurements of high currents and installation on highly loaded lines. This model uses Rogowski rings for currents up to 2000A (up to 1.3MW).


Supplied with Rogowski coils for currents up to 1000A, 1500A and 2000A.
To measure high currents in these models of energy monitors Rogowski coils are used - measuring current transformers in the form of a flexible closed solenoid, one of the terminals of which is brought to the other through the solenoid axis. Named after the German physicist Walter Rogowski. The rings are split design, flexible and easy to install.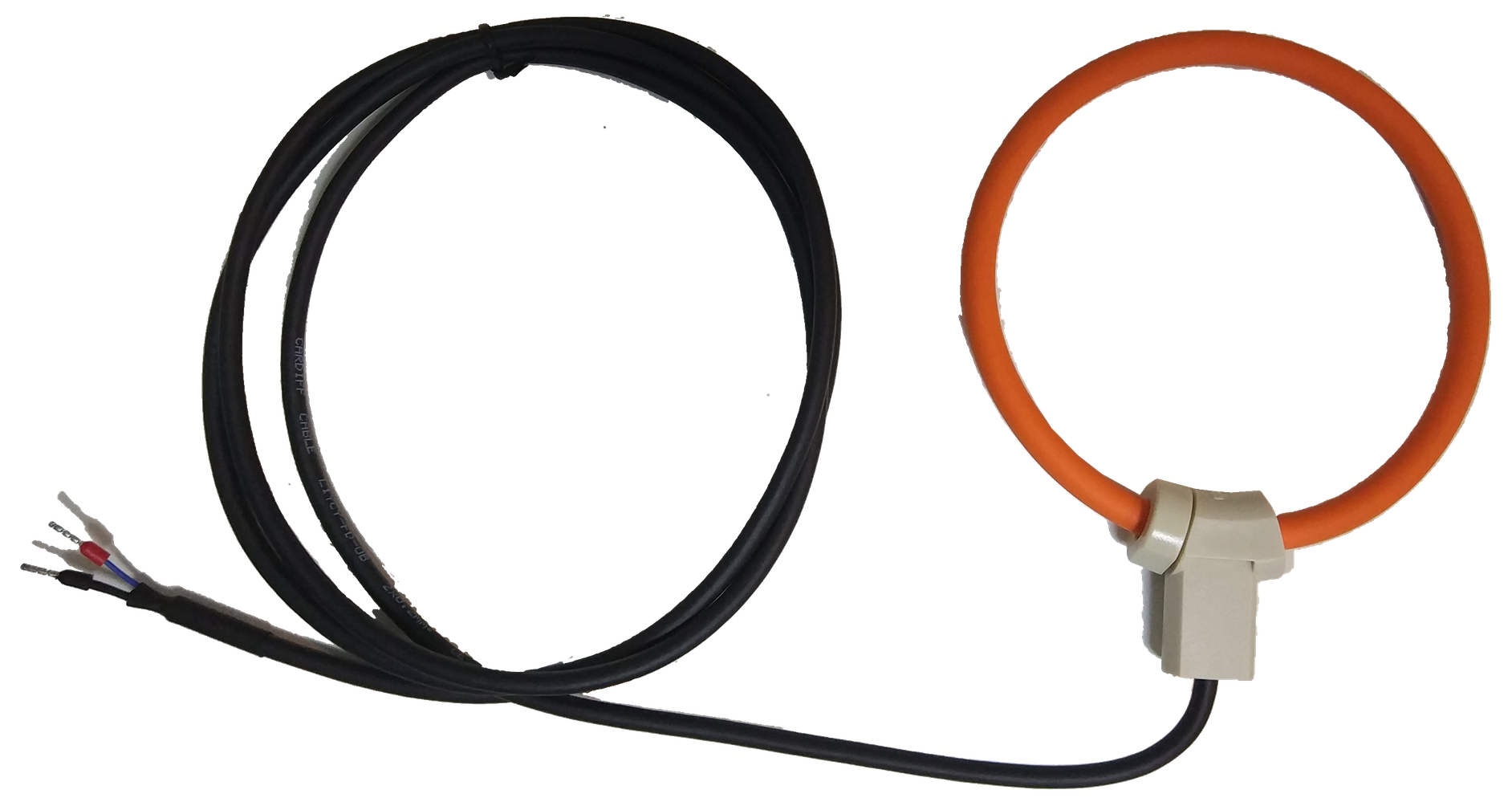 Key features:
Energy Monitoring, Analysis and Control
Monitoring of power supply parameters
Wi-Fi Wireless interface
The free cloud data server
Dashboard for data analysis and visualization
One-Minute data detail
Remote output management
MQTT remote client

API interface for developers
DIN rail mounting
Measured Parameters:
Voltage, V
Current, A
Active Power, W
Reverse Active Power, rW

Active Energy, Wh
Reverse Active Energy, rWh
Reactive Power VAR and Energy VARh (calculated)
Power Factor, cosФ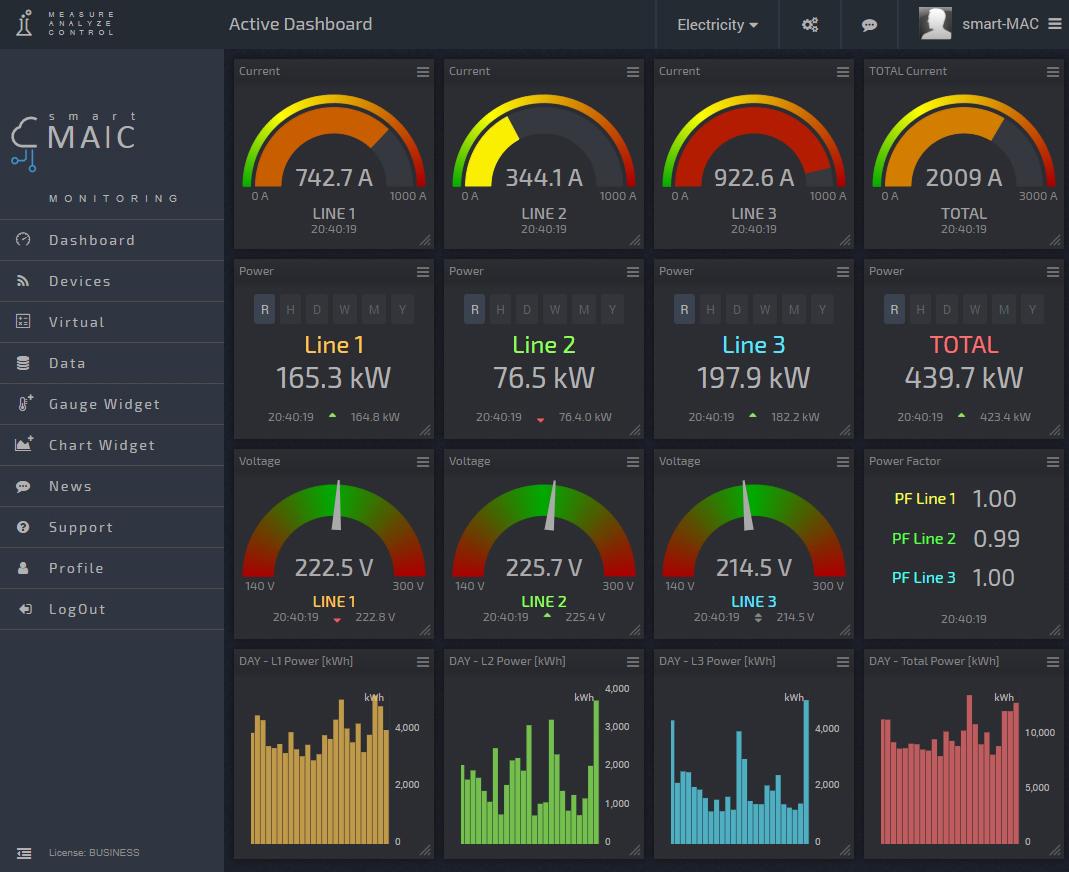 Specifications
| | |
| --- | --- |
| Lines (phases) |  3 |
| Current Measurement in each phase | up to 2000A |
| Measurement error | < 1% (at current> 5A) |
| Internal diameter | 100 mm |
| Load power at the controlled output | < 50W |
| Power consumption | < 1.2W |
| Wireless protocol | 2.4GHz / IEEE 802.11 (b/g/n) / external antenna |
| Data refresh interval | 5 sec |
| Data collection interval | 1 minute |
| Save data without the connection | 15 days |
| Operating temperature range | -40 . . +70 ºС. |
| Dimensions | 90х67х52 mm |
---
Installation instructions Download »