Articles
Temperature/humidity/atmospheric pressure sensor D280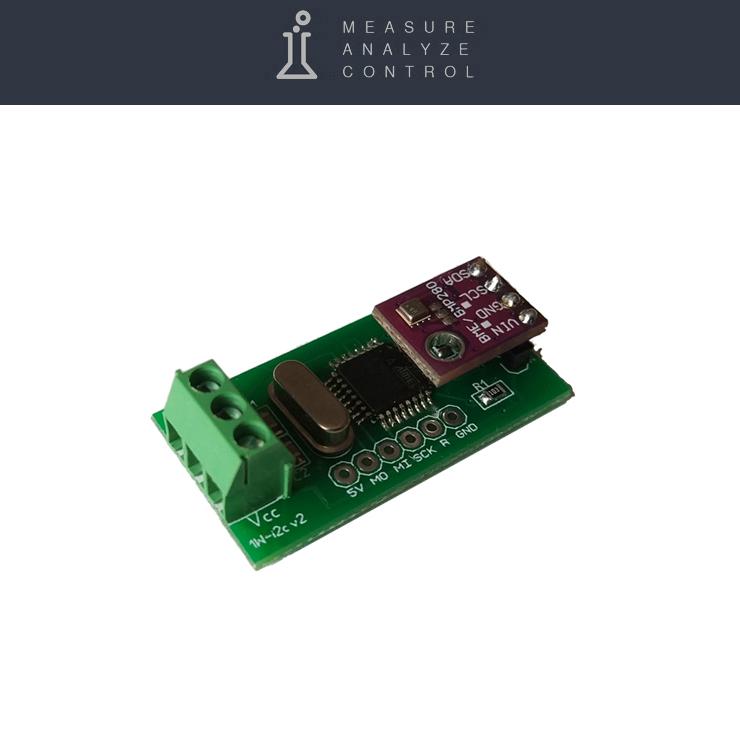 One universal sensor for temperature/humidity and atmospheric pressure can be connected to the smart-MAC D105.
The D280 is a digital 1-wire temperature/humidity/atmospheric pressure sensor.

The scheme of sensor connectivity :
Contact GND connect to terminal 1: GND (Earth or -5B)
Medium sensor contact connect to terminal 4: Data 1-Wire
Contact Vcc connect to terminal 6: 5B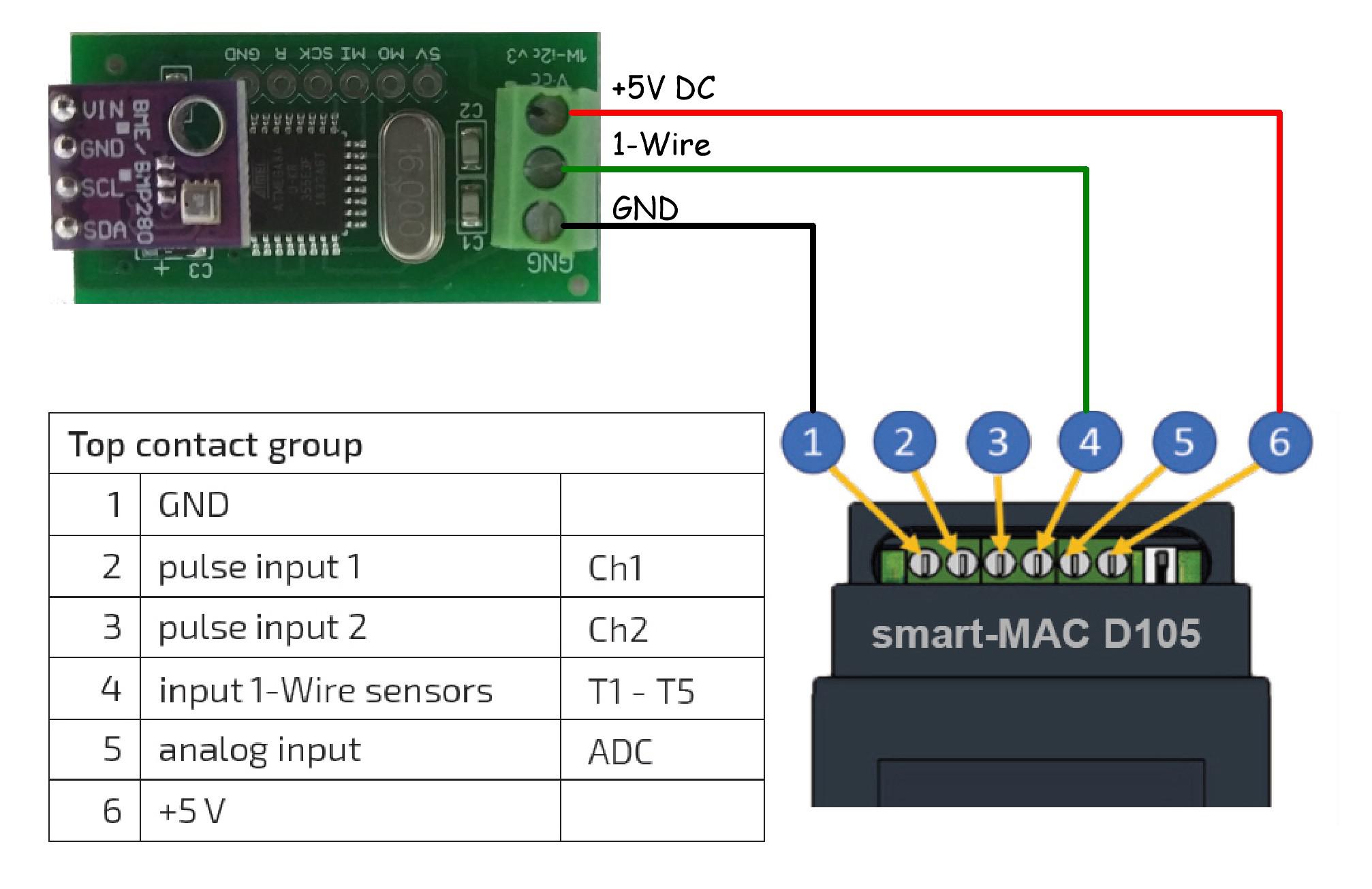 D280 connection scheme to smart-MAC D105
Once you've connected the sensor, open the device settings, section Counter and select the appropriate type of sensor: Temperature/Humidity/Pressure (D280) then Click Save.

The D280 temperature and humidity sensor selection interface.
Sensor data will be stored in the devices settings:
T1 - Temperature -40°C . . 85°C
T2 - Relative humidity 0 . . 100%RH
T3 - Atmospheric pressure 300hPa . . 1100hPa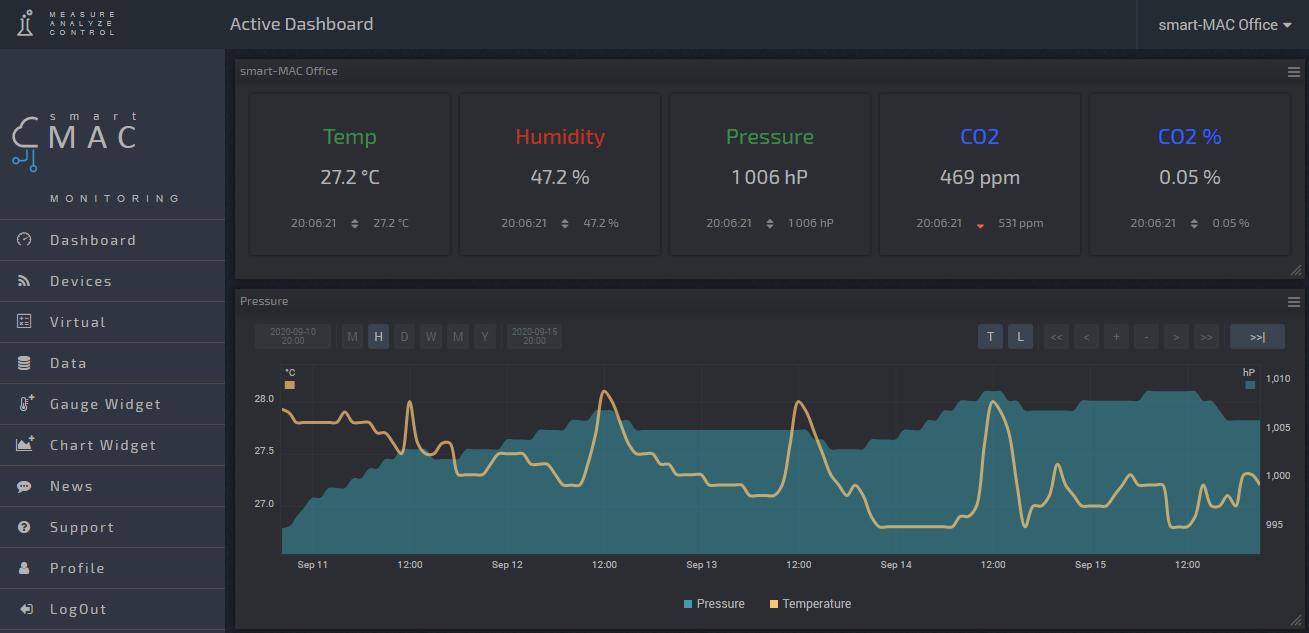 Done!